"Women who want to feel confident about themselves!"
As we enter into a new season the phone lines are getting busy again at Profiles by Alisa with this main focus, "Women who want to feel confident about themselves with a Fresh, New Look!" One that gives her a freer expression of herself without the use of tons of makeup, with the added benefit of time management, and skin care products that will give her noticeable results. Many women balance life with children, grandchildren, careers, and a significant other; while fretting over stress related issues such as: hair loss in their brows and lashes, scar tissue from acne breakouts, wrinkles and age spots, as well as dull, uneven skin tones.
To answer the most popular questions on how to achieve this Fresh, New Look; here are the most noticeable treatments available, and the most affordable in the beauty industry; as an alternative to laser or surgery
              PERMANENT MAKEUP, NEEDLING & DERMA PLANING & here's why
Women come to Alisa to feel confident about how they look and to eliminate hours in front of a mirror. Here are the most effective treatments with longer lasting results that have Wellness/Beauty Clinics popping up all over!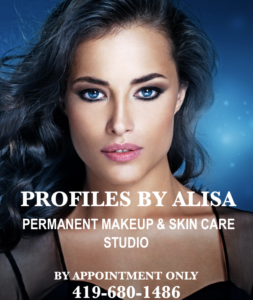 PERMANENT MAKEUP may not be completely permanent, but it is definitely longer lasting than any other approach available! Alisa prefers to use a technique that simulates the look of natural hair strokes in the brows. Adding eyeliner helps the eye color to appear more vibrant. Finishing with a whisper of color to the lips to give her clients an overall Brighter & Fresher appearance.
NEEDLING is a growing art that, when used in conjunction with targeted skin care products, has made noticeable improvements to scar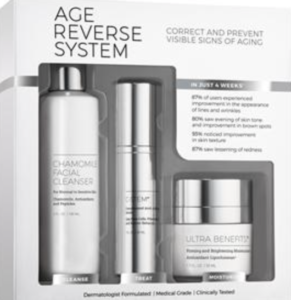 tissue and helping the face to appear more plump by waking up the skin. Therefore, reducing the appearance of wrinkles & expression lines, especially effective around the mouth and forehead.        
DERMA PLANING  is a safe alternative to Botox, Chemical Peels, and other injectables by removing dead cells that just rest on our face causing dull, uneven skin tones. This procedure also leaves the skin in prime condition to treat it with a Doctor Formulated Regimen that has proven to reverse the signs of aging. This is Alisa's personal favorite with it's patented ingredients to restore the moisture & elasticity loss due to our environment. 
These 3 advantages in the beauty industry can be key elements to having more stability and a stress free start to every day. Do your research and find a beauty consultant that will help you target your concerns and give you noticeable results!