WHAT HAS COVID 19 DONE TO YOUR SKIN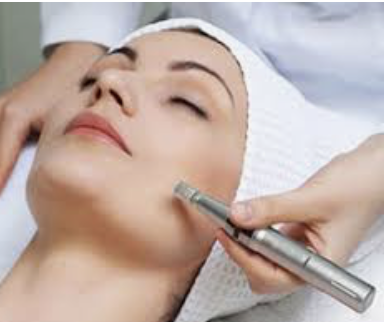 Are you one of thousands asking the question, "What is happening to my face?" We know the different seasons play havoc on our skin, but we have an even greater threat today, and it's called Covid 19. I want to ask you, "What has Covid 19 done to your skin?" With more people working, and communicating through their computers, iPads, and cell phones; the blue ray damage that these tools release has caused our skin to break down at record breaking speeds. We can also see this cellular breakdown occurring on our face, and necks from wearing facial coverings which drain our skin of it's own natural moisture barriers causing our skin to become dehydrated, and malnourished. I have spent this past year working with my team of experts to come up with solutions for our clients on how to combat these concerns through daily maintenance products, and procedures. My team is always looking for the most natural approach to kick start our skin cells so our own bodies will reproduce new, healthy cells without the use of injections, laser, or strong chemical peels. People are spending thousands of dollars to find solutions to look, and feel better about their appearance when there is a solution that costs a fraction of this amount.
Here's the truth… No one wants to experience this premature aging in our skin that's happening to every one of us because of the pandemic, new technology, and environmental damage that we cannot control! You will be happy to know there is a solution that will kick start your skin to produce new healthy cells, minimizing, and even erasing years on your face, neck, and chest without spending thousands of dollars to do it. Have you ever heard of needling? This is the most natural way to fool your skin into healing itself. Needling will cause the skin to produce new collagen, and elastin resulting in firmer, brighter, smoother looking skin. For those of us who want to eliminate fine lines, dark spots, yellow/dull coloring, to have a clearer, firmer, healthier glow: needling is the safest, most natural approach. To learn more about needling, or to make your appointment today you can call Alisa Florio at 419-680-1486.