Today's Beauty Report
Women want answers at Profiles by Alisa
---
Women want answers to these 2 most commonly asked questions, "What can I do about these lines on my face and how do I get rid of all this facial hair?" The solution is closer than you think!
Did you know, how we feel about ourselves on the inside shows up on the outside? Most of us experience stress as we do a balancing act trying to keep up with everyday life. And if you are like me and my clients… we are wanting the best way to achieve the quickest results when it comes to unwanted expression lines, and removing fuzzy, annoying hairs on our cheeks, chin and upper lip.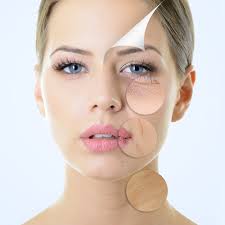 This is not only embarrassing, but can interfere with our conventional makeup going on smoothly; costing us more time and money as we apply layers of makeup to cover up these areas of concern, striving to give our faces the illusion of a fresher appearance.
Derma planing Facial Treatments are exactly what is needed to get you those quicker results! This treatment removes dead, unwanted skin cells that leave behind a dull appearance. By removing these unwanted cells your makeup will go on smoother giving you a more even coverage, and your application time is quicker with less product. This saves you time and money while helping your face look and feel fresh.
You will notice immediately after your Derma planing Facial that your moisturizers and your targeting serums go on smoother, and with greater ease and penetration. This results in diminishing fine lines and improving the texture of your skin. Your products will last longer because you will use less of them and achieve greater success in a shorter period of time.
Ultimately, you will receive just what you were looking for, your face will feel smooth with a more radiant, healthy glow!
If you are a woman wanting to reduce the appearance of wrinkles and get rid of unwanted facial hair, call Alisa today to schedule your Derma Planing Facial Treatment at 419-680-1486  
Add a Resurfacing Scrub Mask to your Derma Planing Facial for FREE. This gets even deeper into those target areas such as the corners of your nose, mouth, chin and forehead. By removing the summer debris that has collected, causing your pores to enlarge, you will allow your skin to enter into FALL with your face feeling more alive with its fresher, smoother texture. This special add on treatment is normally $45.00, but you can get it FREE with your Derma Planing Facial Treatment by taking advantage of this fast action response that will be gone in 5 days. Get your appointment scheduled today by calling Alisa at 419-680-1486 and say, "I'm In" to get your FREE Resurfacing Scrub Mask with the purchase of your Derma Planing Facial Treatment.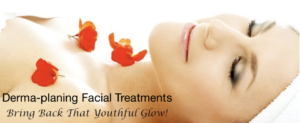 For more information on Derma Planing and it's benefits you can click on the picture to the left or go to profilesbyalisa.com