A Natural, Realistic Approach to Permanent Makeup & Skin Cell Repair
Isn't it crazy all this extra time that could be saved if we didn't have to use conventional makeup to draw on our eyebrows, eyeliner & lip color each morning, especially when we watch it disappear throughout the day? Saving time, and always fixing herself in front of a mirror were the reasons Alisa chose to get Permanent Makeup over 20 years ago. Now with the progressive damage the sun and environmental debris are doing to our skin, this has led her to using a doctor formulated regimen to help combat these concerns. These may be 2 of your concerns as well, looking fresh and having healthy skin.
    At Profiles by Alisa we are focused on taking a natural, realistic approach in the Art of Permanent Makeup & Skin Cell Repair.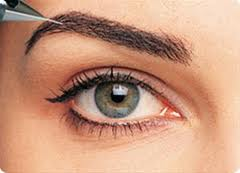 Many of us are wanting to go through some type of a transition that will leave us feeling confident, and ready in a moments notice for work, family, and fun. Permanent Makeup, along with Skin Care Treatments and products, can help you achieve a successful transformation. Especially since our skin, and having a fresh appearance are high on the list in aiding to our self confidence.
After years of experience, and working with thousands of clients, Alisa has found that with the application of Permanent Makeup in conjunction with Skin Care Treatments, and doctor grade regimens; has helped put many smiles back on her clients faces. When tattooed makeup is applied to compliment the individuals natural color tones, and bone structure, this allows the artists live canvas of skin, and the ink to harmonize with one another. Her approach to treating the skin, along with the application of permanent makeup, have given her clients the freedom from the concerns of applying a conventional makeup, and the appearance of clearer, brighter, as well as; smoother looking skin.
Alisa enjoys the art of mastering the, "Hair stroke" technique, which helps her clients eyebrows appear so real.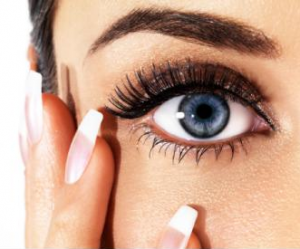 When eyebrows are combined with the permanent eyeliner, which we know enhances the overall appearance of the eyes, giving the color part of the eyes more clarity, and shine; these two procedures work together to erase years from a women's appearance. By pigmenting the lips you can bring back that missing cupids bow that helps to add character along with the lip line; giving the lips an overall fuller look. Who could ask for more?
Now that the makeup is in place, lets clear the skin of those blemishes, dehydration and dark spots. Giving it back the elasticity along with that pink glow as we even out the skin tones, eliminating those fine lines. You will hear Alisa say that skin can look malnourished, and when you give it the right vitamins and nutrients it goes from that pruny look to a more plump, and hydrated appearance.
Permanent Makeup, Skin Care Treatments & Regimens are all part of Alisa's expertise when it comes to problem solving. With the application of her unique technique, and doctor formulated products you will discover her approach to be a very natural looking alternative to laser and injection treatments. She can help connect you with answers to help resolve your beauty concerns, and recommend the best approach to fit your budget, and desired outcome.
Here is a fun skin fact for you:  Did you know as we approach our late 20's our skin is already starting to break down? This is the ideal age Plastic Surgeons like you to start thinking about plastic surgery. Hard to believe but I have heard this to be true. Always, always use some type of a moisturizer. Any moisturizer is better than no moisturizer.
Have a great day, love to you all, and for any further questions you can reach Alisa at 419-680-1486 or by email at [email protected]