5 Ways to Wake up feeling refreshed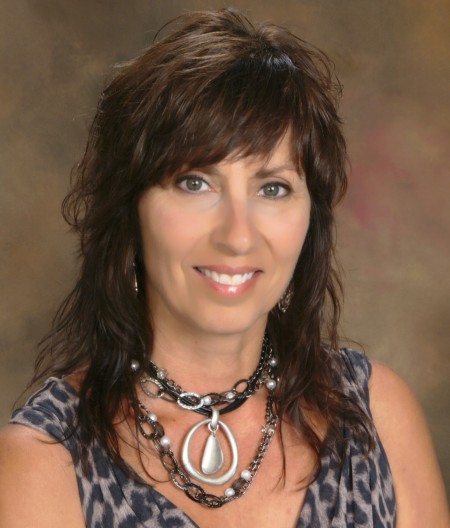 People want to wake up feeling refreshed and to start their busy day with minimal efforts while achieving lasting results. This leaves a positive impact on how they feel as they walk out their door to face the world.
The Beauty Industry is

forever growing, and expanding

through innovative thinking in which beauty professionals, and tattoo artists can take these ideas along with their own unique techniques, and do some beautiful works of art for their clients. When coupled with recommended home care products, clients can recreate their salon experience by keeping that fresh, salon look alive!
 Here are 5 of the most popular examples professional artists are using in the beauty industry today to help their clients wake up feeling fresh:
 1. Permanent Makeup 2. Micro Blading 3. Needling 4. Targeted Skin Care for age reversal  5. Derma Planing Facial Treatments.
I believe the leading role of a beauty industry professional is to keep abreast of the leading edge techniques, and products that can help their clients face each day with confidence.
My passion for this industry has opened doors for me to be able to help people get ready for their busy day with as much ease as possible, and to achieve noticeable results. Allowing them the freedom from the worry of makeup smears, disappearing eyebrows, and helping their skin to radiate a healthy glow; along with erasing years on prematurely aging skin.
My focus has been growing on ways to reverse the affects that blue rays from our computers, iPads, and phones are having on our skin. I have been working with a few doctors, and other professionals as we continue to seek out more cutting edge ways to target, and slow down the environmental damage that is causing people's skin to prematurely age today.
I never realized how all these years of training and studying body frames, facial shapes, skin tones, lifestyles, and personality types would impact the thousands of people I've worked with over the years. Not to mention, learning, and applying the science behind this industry. My 7th grade science teacher would be amazed at how much formulating I do; since this was my least favorite class in school. I use to fall asleep during the boring talks, and he would tap my shoulder to wake me up at the end of class. Can you imagine? Now I implement science in my work all day long. I've learned to appreciate the scientific study of the human canvas, and its nature, I find it absolutely fascinating.
Clients have come seeking permanent makeup from burns that have left them with skin graphs on their faces who are needing their brows, and lips drawn back on; along with eyelash simulation. Eyelash simulation is where a soft, dotted line is drawn in the lower, and upper eyelids along the eyelash line to give the illusion of hair where they have none. If you've ever seen someone who has been through a fire; their skin actually appears as though it has melted, and their features can be lost to different degrees depending on their exposure to the heat, or flames.
It is very common to have clients wanting permanent eyebrows, and eyeliner who will be, or have gone through chemo, or radiation treatments due to cancer. There are many illnesses, and medications that can cause hair loss as well. Stress is also a growing factor in women seeking brows, along with the hair loss from the natural aging process.
 Permanent Makeup and MicroBlading
Eyeliner has always been a love affair for women. All women want to draw attention to their eyes, and permanent eyeliner can achieve this with lasting results without the worry of smears. After 25 years of drawing on eyeliner, I still love the classic look of eyeliner with a crisp, rich color, and the perfect placement for each individual client to make their eye color POP!
Women come to me wanting brows because they are tired of drawing them on, and getting them crooked. Properly placed brows can erase years when lifting a drooping arch, and re-creating their lost tails.
Some women are wanting to take their pale, thinning lips, and give them the appearance of rich, lush lip color like you see in children. With lip procedures it's always fun to give that kissable look back by replenishing a lost cupids bow, and disappearing lip line. Giving your lips a more youthful, fresher appearance.
You can read more about Permanent Makeup and Micro Blading here
 Needling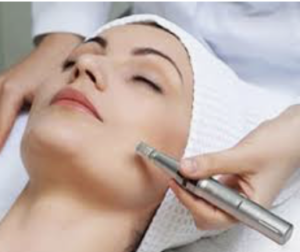 Needling has become increasingly popular for both men, and women wanting to minimize wrinkles, scarring do to acne, surgical procedures, and stretch marks.  Needling has also helped to improve my clients skin who experience hypo pigmentation, and for the removal of those tiny white bumps known as Milia, that can form under the surface of their skin typical on the face. Clients have claimed to experience significant improvements after needling with their skins appearance, and texture. Needling helps the skin to stimulate its own natural repair mechanism adding in hues of natural skin color reformation, and breaking down scarring knots that had formed underneath the skin due to injury of some kind. This treatment allows for more of an even skin tone, and smoothes the crater type cavities that typically form around the scar tissue.
In the past few years of performing needling procedures on a growing number of clients for various reasons; I have not only seen visible improvements on my clients skin after their needling treatments, especially when coupled with the Vitamin C & Soothing Serum; but I have also seen the relaxation effect that needling has on these clients as they lay on my facial bed. Clients share how it can feel ouchy at first, but then they seem to go into this deep trans of total relaxation. Sometimes I find myself waking them up when I've finished their needling procedure.
After reading doctors comments on the benefits of needling for improving many different skin conditions, and scarring, coupled with my personal experience, I can see how needling could be a great asset for people who are needing to release tension in specific areas.
I believe in the possibility of using Needling as a holistic approach for directing the bodies own natural healing to a specific area where clients are experiencing pain from tissue that has been strained. Look for the upcoming post on Needling and it's benefits coming soon!
Targeted Skin Care for Age Reversal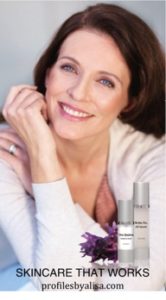 Clients inquire about targeted skin care products to address their skin conditions for the same reason they are wanting makeup & needling; to feel confident about the way they look. I also have clients wanting help with teen, and adult acne as well as pre, and post menopausal acne. We are also finding more men and women seeking anti-aging skin care products, and facial treatments due to the rapid growth of environmental damage that is causing our skin to loose collagen, and elasticity at much earlier ages.
These concerns are what led me on an extensive search that connected me with a plastic surgeon who takes all natural botanicals from our environment, leaving out the synthetic compounds known as paraben's & other preservatives, to create these wonderful skin care formulas for all skin types, and age groups.
This high quality skin care line is designed with the sensitive skin type in mind, ranging from the young to the mature. It is increasingly important for us to use products that will allow our skin to breathe as it removes environmental particles, and to hydrate, and protect our skin without clogging our pores. Which leads us to the benefits of Derma Planing in conjunction with these specific skin care products.
Derma Planing
This wonderful treatment can be used as an alternative to botox, and injectables for those individuals who are wanting to improve sagging skin, and facial impression lines.
Derma Planing appeals to my clients because of its ability to improve the appearance of their skin even in 1 session with no down time. This relaxing facial treatment helps the skin to appear much brighter and smoother by exfoliating, and removing the dead skin cells with the added bonus of removing villous hair (better known as peach fuzz).
Not only do my clients report that they use less skin care product, as well as makeup, but they say their products go on much smoother, and they are saving money because they are using less of it. By removing the excess debris with the planing tool this allows for better penetration of their products; allowing a higher level of performance.
You can read more on Derma Planing here.
I consider the time my clients take to spend with me, "a special privilege."  This is a time I am able to serve them, and meet their needs to the best of my ability.
I believe people look for that special place they can walk into, and know the person inside cares about what's going on with them. They want to feel confident that this person will listen to their concerns and truly help address each of them one by one. 
I have had the awesome opportunity to work with clients and artists from around the globe. These experiences have given me the ability to apply this knowledge with my artistic abilities to create what I hope to be an overall pleasing experience for each of my clients. By understanding color theory, skin canvas, textures and symmetry of movement this gives clients that special touch of custom designing.
My goal is to help you feel confident by using skill, and knowledge to implement a plan of action for each individual I see.
I am so thankful for having the luxury of working with artists, coaches, plastic surgeons, doctors, dermatologists, aestheticians, and so many other great people throughout the years. This has expanded my understanding, and appreciation of the unique value that we can add to the lives of people through the beauty industry.
The reason for my success is a great God, and the energy clients & I share with one another.  The people whom I have crossed paths with, have helped me reach goals and dreams, adding to a sense of purpose!
 Affiliates, Education & Training
Certified thru The Society of Permanent Cosmetics Professionals
Diplomat of American Association of Micropigmentation
Certified in Blood Borne Pathogens
  Certified in Skin Care consulting & recommendation
 Certifications in extensive coloring & designing techniques
Certified Trainer in Permanent Makeup, Train the Trainer, Color Theory, Color Correction and tattoo removal. Training in Skin Care, Derma Planing, and Needling.
Earning advanced Certifications from artist & technicians worldwide. Continued education in needling, permanent makeup, hair design & color, facial & skin care treatments, and combating premature aging, acne, rosacea, puffy eyes, dehydrated lips, and more.