Creating Timeless Makeup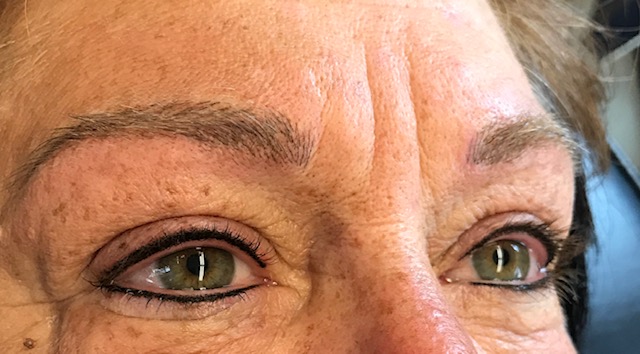 Women are looking for a way to reverse the damage our environment is creating for us today, what better way than to create timeless makeup with permanent makeup!
Permanent Makeup is absolutely a wonderful answer to filling in missing brows, enhancing eyes with eyeliner, and lasting lip color. Women feel better with some type of enhanced makeup and many of us are searching for age defying, or anti-aging skin care products to slow down these increased expression lines.
Women come to me because they want to improve their appearance and make their busy lifestyles easier. With the growing demand of our time, women don't want to spend time drawing on the eyebrows they've lost over the years, or maybe never had. Their tired of checking the mirror for eyeliner smudges and reapplying their lipstick, or dealing with bleeding lines as it spreads to unwanted areas. And they want someone to direct them towards a product line to help minimize and even illuminate some of those wrinkles that keep creeping up.
I am very thankful that I have had the pleasure of being able to help thousands of men and women find solutions to these concerns over the years and I look forward to continuing in this wonderful industry. When people feel better about their appearance it can take loads of worry off their shoulders, therefore allowing them to have more freedom of their time. If you have any areas of concern and want to schedule your treatment today for your brows, eyes, lips, or skin care please feel free to contact Alisa at 419-680-1486. Have a wonderful day!